Hunza Valley
Hunza Valley, also known as Kanjut, is a mountainous valley in the Gilgit–Baltistan region of Pakistan. This valley is situated at an elevation of 2,438 metres (7,999 feet). It is renowned not only for its spectacular natural scenery of majestic mountains and glittering lakes but also for the beauty of its people, who enjoy long life expectancies. The rough mountain terrain, clean air and water, an abundance of healthy organic foods like dried apricots and almonds, and relative isolation are believed to have blessed the locals with excellent health and long  lives.
Several high peaks rise above 6,000 metres (20,000 ft) in the Hunza valley. The valley provides views of several tall mountains, including Rakaposhi 7,788 metres (25,551 ft), Ultar Sar 7,388 metres (24,239 ft), Bojahagur Duanasir II 7,329 metres (24,045 ft), Ghenta Sar 7,090 metres (23,261 ft), Hunza Peak 6,270 metres (20,571 ft), Darmyani Peak 6,090 metres (19,980 ft), and Bublimating (Ladyfinger Peak) 6,000 metres (19,685 ft). Baltit Fort stands on top of Karimabad whereas Altit Fort lies somewhat lower down the valley on another outcrop. Both Baltit Fort & Altit Fort, have been extensively restored and are major tourist attractions in the region. Hunza is one of the Pakistan's most visited valley, by the tourists. It is a fairy tale land surrounded by beautiful rugged & snow capped mountains.
The valley is divided into 3 geographic subdivisions:
Upper Hunza-Gojal Valley
Lower Hunza
Central Hunza
Autumn in Hunza Valley brings with it a vibrant color palette as the hills and slopes are covered in leaves and snow; from vibrant tones of orange and red to soothing shades of yellow, making the region with a spectrum of color and beauty, more picturesque than in any other season. The temperature reaches a maximum of 45 °C (113 °F) in summer season, whereas in winter season temperature drops to the minimum 14 °C (57 °F).
During your visit to Hunza, don't forget to visit the main bazaar of Hunza (in Karimabad) & Duikar. The Bazar is full of colorful shops with local dry fruits (Dried Apricots, Apricot Nut, Almonds, Walnuts Mulberry, etc.) At the end of bazaar is the Baltit village and Baltit fort. Afrer restoration, this fort has been brought into a guided museum. Whereas Duikar is at beautiful sport to see sunrise at an height of 10,000 feet above sea level. From here one can see eight (8) different peaks having altitudes of 7,000+ meters. Each peak gets the sun light one by one as sun rises.
Hunza valley is affluent in fruit and crops engenderment. Wheat, barley, millet, beans and sundry vegetables are consequential crops while apple, apricot and pear are the major fruit of Hunza. Many of the world renowned mountaineers and guides belong to Hunza valley which reflects the involution of Hunza people in tourism of Pakistan
Summary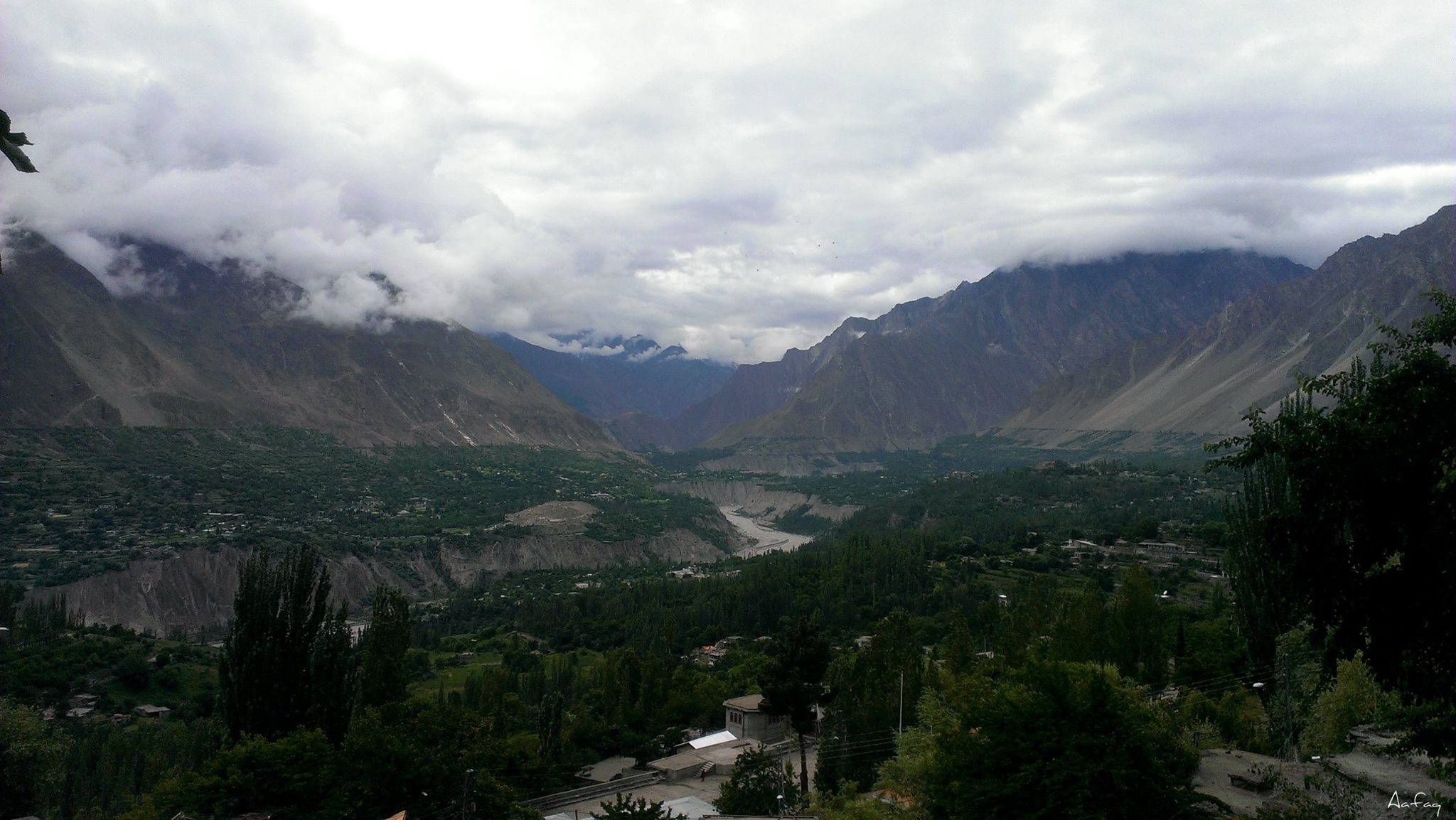 Article Name
Description
Hunza Valley is renowned not only for its spectacular natural scenery of majestic mountains and glittering lakes but also for the beauty of its people
Waqas Abid
Attractive Pakistan
https://attractivepakistan.com/wp-content/uploads/2016/07/Attractive_Pakistan_Logo.png