Karamber Lake – Beautiful Lakes in Pakistan
Karamber Lake is a high altitude lake located in Ishkomen, a Tehsil of District Ghizer in Gilgit–Baltistan, near the boundary of Khyber Pakhtunkhwa Province. While some other studies by WWF mention the location in Broghil Valley of Chitral, Khyber Pakhtunkhwa. It is the 31st highest lake in the world and 2nd highest in Pakistan at a height of 14,121 feet (4,304 m) and one of the highest biologically active lakes on earth. The approximate length of the lake is 3.9 kilometers (2.4 mi), width is 2 km and is the deepest lake in the valley with a maximum and mean depth of 55m and 17.08m respectively and is spread over a surface area of 263.44 hectares (2,634,400 m2). Water clarity level is 13.75. This lake is located at a distance of 205 km from Gilgit.
The trek to karamber lake connects Yarkhun valley in Chitral to the Chapursan valley in Gojal(Hunza) and can be done both ways. This is one of the most amazing treks in Pakistan's North Region as it offers everything that a trekker encounters during different trekking expeditions i.e. lush green meadows, high passes, glaciers, rivers, and some of the most beautiful lakes. The trek has many entry and exit points to the lake. The easy and shortest route to Karomber lake is from Chitral side (via Mastuj, Broghil valley).
High pamir mountains all around the lake with long green grass and herds of yaks can make everyone stunning. The presence of reddish wild flowers in the summers around this lake adds up to its charm. Yaks are in large numbers in this area and you can also see  mythical Snow Leopard in this area with all these beauty. There are basically four routes to the lake which indeed, are extremely tough. From one route you have to cross Chillinji Pass (above 17000 feet) or you have to cross the infamous Chitti Boi glacier or 16000 feet high Darkot Pass.
In summer, two favorite trek options are favourite. First option is to start the trek from Kishmanja, reach Karomber and come back Kishmanja through same route. This path mainly remains very gentle and bit comfortable for first timers. Coming back through the same route would also skip the scary path of Shutargurdan. Second option is to start from Kishmanja, reach Karomber and continue towards Ishkoman Valley by ending the trek at Mitramdas. This is also the route adventurists follow. However one has to compromise the scary patch of Shutargurdan after Sokhtarabad, a few brief glacier crossing including that of Chittiboi and a river crossing at one point to complete this route.
Summary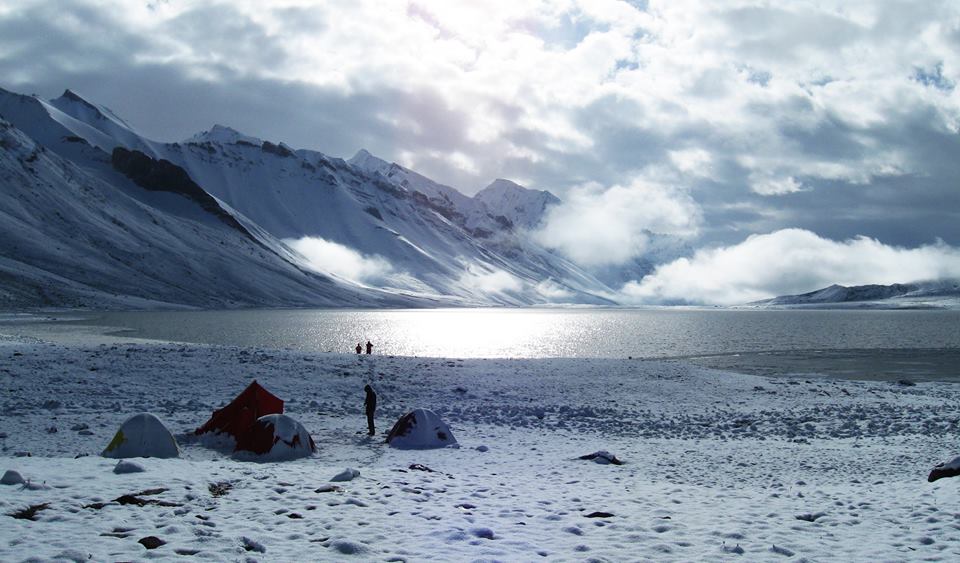 Article Name
Description
karambar Lake is the 31st highest lake in the world at a height of 14,121 feet and one of the highest biologically active lakes on earth.
Waqas Abid
Attractive Pakistan
https://attractivepakistan.com/wp-content/uploads/2016/07/Attractive_Pakistan_Logo.png